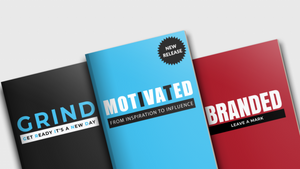 Bite Sized Book Bundle
Get all 3 of David Villa's top-selling bite-sized books for one low price.
What you get:
Motivated: From Inspiration to Influence (LATEST RELEASE!)
Branded: Leave A Mark
Grind: Get Ready It's A New Day
You will learn everything you need to know about branding, work/life balance, staying motivated.