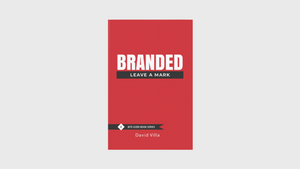 Branded: Leave a Mark
The effect that a solid brand can have on an organization is unrivaled.
A brand, when utilized correctly, is directly responsible for increasing the value of your business.
On the other hand, a brand that is ineffective, and doesn't resonate with consumers will be harmful to your company.
In this book, I'll be sharing the tips and strategies that have taken my company from a startup, to a multi-million dollar organization.
From a dream to a reality.
And from a business to a brand.


Leave a mark.