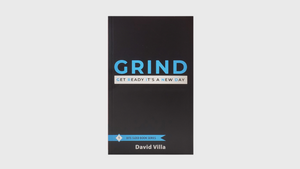 GRIND: Get Ready It's a New Day
"How bad do you want it?"
Whatever "it" is.
Are you willing to work for it? To grind for it?
The grind is something that, when done correctly, will provide you with a life that you had only dreamed about. When done incorrectly, you will only grind yourself into dust.
The work/life balance is real. It is tangible. It can be mastered.
Within these pages, you will find stories, tips, and tools that will get you up and ready to master the daily grind.
Get Ready, It's a New Day!